Did you thrill to the weekend of TCSE tweets that just passed you by? Did you wish you could have been a part of the action? Did you salivate when we posted a sneak preview of our shirts and name tags?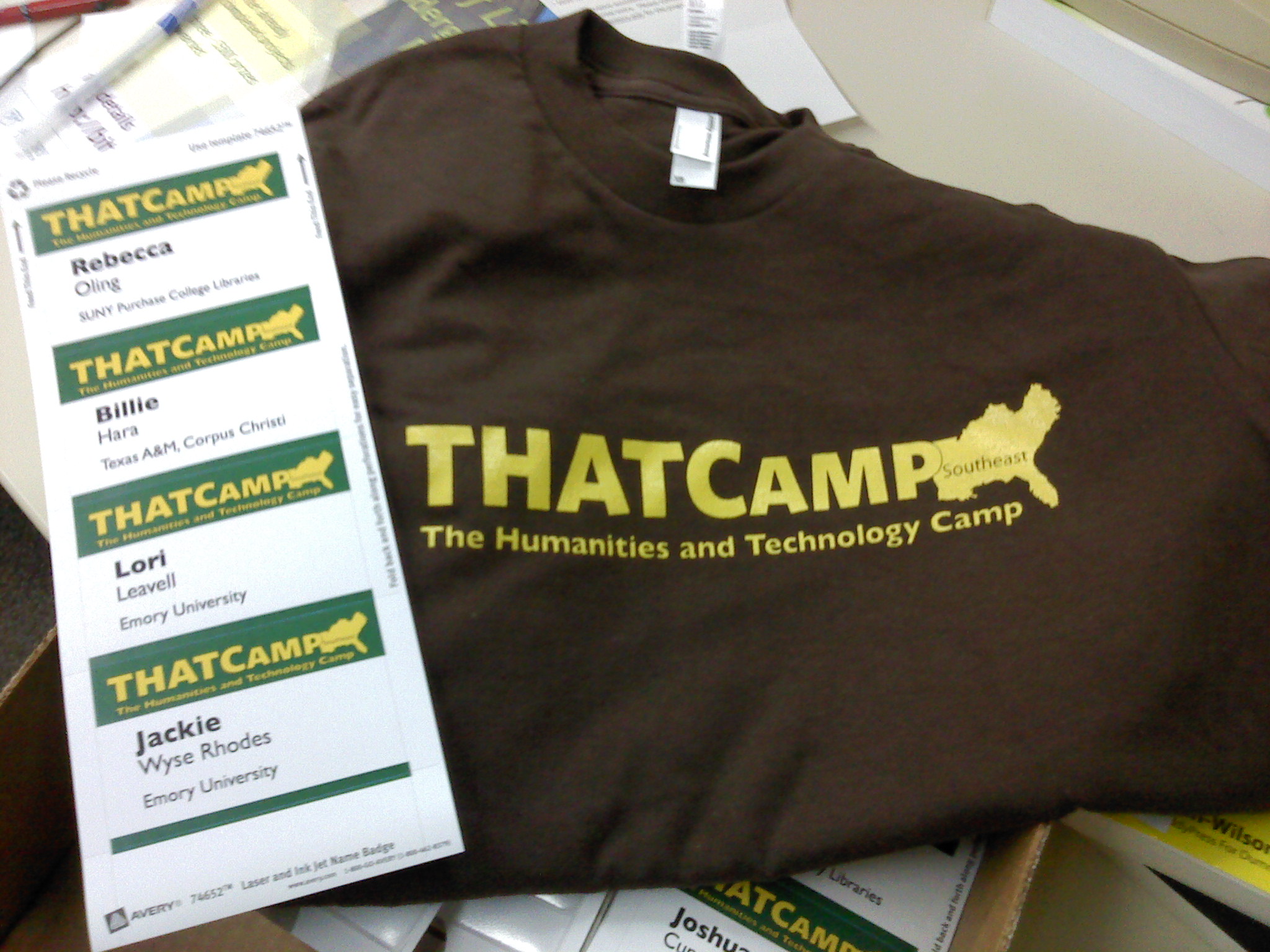 Did you want your own?
Well, now's your chance. For the low, low price of $10, we will ship you your own TCSE shirt anywhere within the continental US. Yes, that's right, you'll get a beautiful, chocolate-brown shirt delivered to your door via the USPS for only $10. And need we say that these shirts normally cost $18, even without the amazing logo? And that's without shipping!
So if you'd like a shirt, please make a donation in the amount of $10 (or more, if you'd like!) using the button at the right. Make sure you put your address in using the "special instructions" box:

And yes, if you ask nicely, we'll even throw in a customized name tag! At the moment, we have shirts in the following sizes:
Unisex
Women's
M (please note that women's medium shirts are anvil rather than American Apparel)
2XL
The numbers in each size are limited, so don't delay! Get your TCSE on TODAY!